Health & Safety at Construction Projects
B Mac Safety can assist both the Client, Designer, PSDP, PSCS, Main Contractor and subcontractors in complying with their duties under the SHW@W act 2005 and Construction Regulations 2013 and General Application regulations, to optimise construction safety.
Under regulation 6 of the construction regulations a Client must appoint a competent PSDP and PSCS for any construction project involving more than 1 contractor, involving a particular risk or which will last more than 30 working days or 500 person days.
B Mac Safety can assist the client in assessing competence of Designer, PSDP, PSCS and all other appointments made by the Client. The following is a list of how B Mac Safety can assist the PSDP, PSCS and main contractor and subcontractors.
How B Mac Safety can assist
Complete AF1 and AF2 and send to the HAS
Produce Preliminary Health and Safety Plan and assist designers with Design Risk Assessment
Produce Construction Stage Health and Safety Plan,
Prepare Site Safety Management system file for the PSCS and Main Contractor
Produce Site Specific Safety Statements Method Statements and Risk Assessments for subcontractors on site.
Complete site audits and inductions of workers on site
Provide safety officer on site
Review safety documentation.
Do Manual Handling, abrasive wheel and work at height training when necessary.
Carry out site audits and inspections at regular intervals.
Investigate incidents or near misses as necessary
Collate Safety file on completion of the project.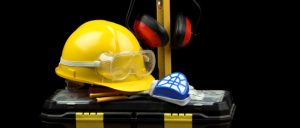 Get in touch, or give me a call!