B Mac Safety Solutions helping you save lives by teaching you CPR/BLS.
B Mac Safety Solutions offers a suite of training packages from Family and Friends, Community based programs upto BLS Healthcare Provider courses
CPR for Family & Friends
The CPR for Family & Friends Course teaches skills in CPR and relief of choking to laypersons, such as parents, or family members of patients at risk for sudden cardiac death.
It covers the signs of heart attack, cardiac arrest, stroke and choking in adults.
The course also presents information on signs of choking in infants and children.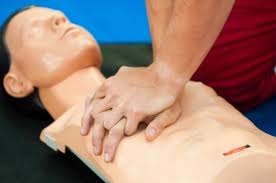 Heartsaver AED
The Heartsaver AED Course teaches the basic techniques of adult CPR and how to use an AED. Students also learn about using barrier devices in CPR and giving first aid for choking. The course teaches how to recognize the signs of four major emergencies: heart attack, stroke, cardiac arrest and foreign-body airway obstruction. This course is a requirement for users of Public Access Defibrillators (PADs)
Course duration: 4 –5 hours.
A certificate is presented on successful completion.
The above courses are very relevant for GAA clubs, Football Clubs, Golf Clubs and Rugby clubs etc. They are also delivered to community groups who have group schemes going in the community and have AEDs available to them.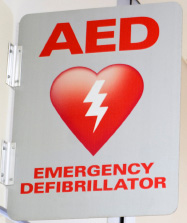 BLS Healthcare Provider Course
The BLS Healthcare Provider Course teaches CPR skills for helping victims of all ages (including doing ventilation with a barrier device, a bag-mask device, and oxygen); use of an automated external defibrillator (AED); and relief of foreign-body airway obstruction (FBAO). It's intended for participants who provide health care to patients in a wide variety of settings, including in-hospital and out-of-hospital. This course is intended for healthcare providers, such as doctors, nurses, emergency medical technicians, physical and occupational therapists, or medical or nursing students in training, medical or nursing assistants and other allied health personnel.
Course duration: 8 hours.
A certificate is presented on successful completion.
All instructors are trained under Irish Heart Foundation/American Heart Association guidelines and courses are professionally run and monitored for high standards.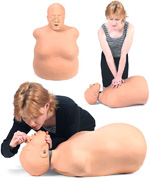 Get in touch, or give me a call!