Frequently Asked Questions
FAQs
What is PSCS?
PSCS is an acronym for Project Supervisor Construction Stage and is a piece of Health And Safety Legislation (Part 2 Construction Regs 2013) which is designed to manage health and safety on construction projects by assigning overall responsibility for health and safety management over to one entity or individual. The appointed PSCS must comply with the law themselves must in their role as PSCS must also ensure everyone else on the project must also comply with the law.
Who appoints the PSCS?
Under the regulations it is the client's duty to appoint the PSCS, and before appointing the PSCS must ascertain their competence for the role.
When is a PSCS appointment mandatory?
The client must appoint a PSCS for all construction projects where any one of the following three (3) conditions are relevant:
There is a particular risk involved in the project as per Schedule 1 of the construction regulations
There is more than one contractor involved in the project
The project will las longer than 30 working days or 500 person days.
Does the HSA have to be notified about the PSCS role?
Yes, if the project is going to last longer than 30 days or 500 person days it is the duty of the PSCS to notify the HSA by sending an AF2 form to the HSA and also posting a copy of the AF2 on the site notice board.
How does the PSCS comply with the law?
They must notify the HSA of the project, complete a Construction Stage Health and Safety plan for the project and make it available to all proposed subcontractors for the project, they must have a safety statement and safe systems of work documented for the project. They must vet any prospective contractors and determine their competence, they must ensure all proposed workers on site have a valid safepass card, a valid CSCS card where relevant, a manual handling training cert, Working at height and MEWP training if relevant and there are site specific safety statements in place, method statements, risk assessments, safety audits are carried out. They must coordinate safety between different contractors, they must collate information for the production of the project safety file on completion of the project.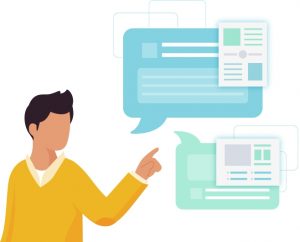 Get in touch, or give me a call!